Location
The 2017 World Agility Championship will be in the main arena at the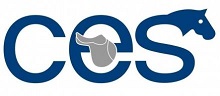 CES – CLUB SOCIAL HÍPICO Y DEPORTIVO
Ctra. Godella- Betera (Frente gasolinera de los Arcos)
Godella – 46110 – Valencia – Spain
CES is a premier, user-friendly equestrian center with a special events facility serving the community and visitors. CES has facilities first modern, spacious level and with all amenities. Another of his qualities is its prime location.
Event Dates & Times
The 2017 World Agility Championship will take place April 26-30. Following is the tentative schedule of events:
Wednesday
April 26

Thursday
April 27
Friday
April 28
Saturday
April 29
Sunday
April 30
Times
9 a.m. to 5 p.m.
9 a.m. to 5 p.m.
9 a.m. to 5 p.m.

9 a.m. to 5 p.m.
9 a.m. to 4 p.m.

Activities
Public Admission is €5 per day.