WAC 2018 Judges Panel
CHIEF JUDGE:
Wim Bekendam – Netherlands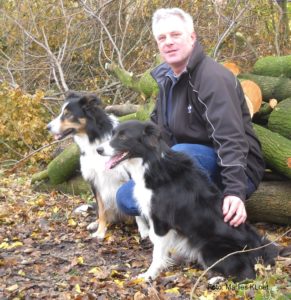 At WAC2018 I will be 55 years of age. Since 1993 I compete in agility with my border collies. And in 2003 I started judging in this fascinating sport. The IFCS World Agility Championships 2006 in my home country showed me, as a spectator, the challenges agility can offer for the sport at the highest level. England 2010 was my chance to start judging for these competitors and I enjoyed everything about it. I have been involved by each IFCS world championship from then on. In 2012 I joined the IFCS-council.
Together with the officiating judges I aim for challenging, fair and sportive championships in Italy.
JUDGES:

Fabiano Gatto – Italia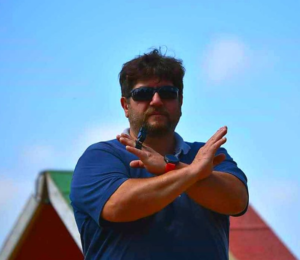 I was born in 1970 in Genova. I'm a ENCI dog trainer from 1988. I'm Handler, Judge FISC & Master. I'm a Belgian Shepherd Malinois and Border Collies dog breeder and I took part at Utility Dog competitions as handler, trainer and helper. My dogs took part at a lot of expo, sheepdog trials, agility dog and obedience national and international competition. I was a council member of CAPB (Italian Belgian Shepherd Club) and a I was a team leader of Italian Belgian Shepherd Team.I'm agility handler and I attended at the most important italian competitions with my dogs. I run with two of my border collie and two of my Belgian Shepherd Malinois in the most important agility competition in Italy. During my agility experience I trained many athletes who took part at AWC, IMCA and others international agility competitions. I have judged in Italy a lot of competiton since 1997. I have judged Irish FInal Open Championship in Dublino. I'm a member of Italian Border Collie Club IBC council from three mandates. Now I'm a CEO of Italian Border Collie Club IBC.
Andrew John Sandercock – Great Britain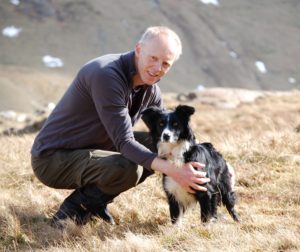 I first started in agility with my rescued Rottweiler back in 1995. At my first open show we placed 3rd and my club knowing I am a teacher and had dog obedience experience asked me to become a trainer. My wife and I at this stage had no idea how influential this sport would become. In 1999 having competed for several years a local club approached me to judge for their show. I have judged up and down the UK for several different organisations as well as judging abroad in Spain for "The Catalan Cup." I have judged agility finals, qualifiers, jumping, snooker, gamblers and power and speed being competent and confident in all competitions. As the Head teacher of a Secondary school I am very experienced to working under pressure with expected outcomes.
• Started judging 1999 • Judged National qualifiers. Olympia, Crufts, IFCS qualifiers for UKA & FAB, UKA Masters & The Kennel Club International. • International judging experience. The Catalan Cup twice 2015&2016. • Judged small, medium and large across all grades. From grade 1 to Grade 7. • Judged often multiple times at FAB, Thames Championship Show, The Agility Club Championship Show, Kennel Club International Championship Show, Chippenham Championship Show, Tuffley Championship Show, Burridge, Diamond, Blackdown, Honiton, , South Devon, Clevedon, Nedlo, Wraxall, Barcelona Spain, Kernow, Sherbourne, Staverton, Cliffton, Severnside, Cornwall.
• Judged classes for agility, jumping, snooker, gamblers, power and speed and teams.
Click on Judges Name above to see examples of each judge's course designs.

Judges and Schedule Guide for WAC 2018 – 25 to 29 April 2018 – dated 02 December 2017
| | | |
| --- | --- | --- |
| Class | Judge | Day |
| Agility-Standard – Biathlon (B1) | Andy Sandercock (GB) | Wednesday |
| Snooker – Individual & All Round | Andy Sandercock (GB) | Thursday |
| Agility-Standard – Team Triathlon (T1) | Fabiano Gatto (Italy) | Thursday |
| Agility Standard – Individual & All Round | Fabiano Gatto (Italy) | Friday |
| Jumping – Individual & All Round | Andy Sandercock (GB) | Friday |
| Gamblers – Individual & All Round | Andy Sandercock (GB) | Saturday |
| Jumping – Team Triathlon (T2) | Fabiano Gatto (Italy) | Saturday |
| Jumping – Biathlon (B2) | Fabiano Gatto (Italy) | Sunday |
| 3 Dog Team Relay – Team Triathlon (T3) | Andy Sandercock (GB) | Sunday |
Note 1: The sum of the four individuals = Best All Around. Refer Event Regulations, para 4.4.
Note 2: Team Triathlon team names must be submitted by 9.30 am. Refer Regulations, para 3.2.5.
Note 3: All Classes will be held in the one main ring and will require a course change after each Class.
Note 4: Bitches in heat will run last in the running order for each height class.
Note 5: The Chief Judge will be Wim Bekendam.