IFCS Cancels 2020 Championships – Looking Ahead to 2021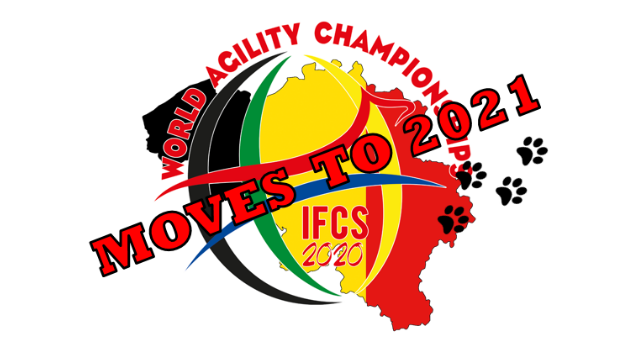 The year has been full of turmoil as the COVID-19 virus spread around the world. There remains many uncertainties.
Through consult with the host organization for the 2020 World Agility Championships, the IFCS Council, in agreement with V.O.E in Belgium, has determined that the World Agility Championships for 2020 will be cancelled. In arriving at this decision, the Council notes that there are too many uncertainties surrounding COVID-19. The degree of health safety measures required and the uncertainties surrounding international travel make it near impossible to consider a viable event in early autumn. To provide time for the uncertainties to resolve, the IFCS Council will look for the next World Championships to be held in spring of 2021.
At the present time, V.O.E. has indicated continued support for hosting the World Agility Championship in Belgium, but dates and facilities must be considered before a definitive decision can be made of where the event will be held.. Should it not be possible, in Belgium, alternatives are under consideration.
Further announcement will be made when information becomes available.
We will make further announcement by end of summer.