Judges Panel 2023
CHIEF JUDGE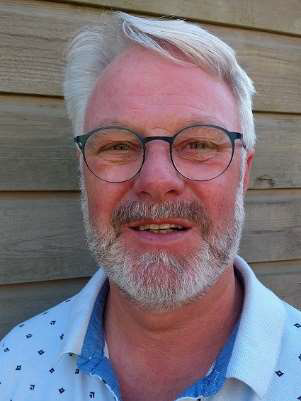 Wim Bekendam – Agility Judge – The Netherlands
Age : 59 years
Nationality: Dutch
Place of Residence: Nieuw-Vennep / Holland
National experience as an Agility Judge:
Federation for Dogsports Netherlands – FHN (chief-) judge since 2003, judging 8-12 competitions per year (except last years due to covid19).
Agilityclub Team Winter Competition since 2009, 1-3 competitions per year.
Other on invitation judging assignments, 1-3 per year.
International experience as an Agility Judge:
VOE-FHN Belgian- Dutch competitions 2004, 2005 and 2006. IFCS World Agility Championships 2010 England, 2012 & 2016 Netherlands & 2015 Italy. USDAA Cynosport Worldgames 2010, 2011, 2015 USA. FISC Columbus Cup & Championships / WAC-selections 2016, 2019, 2021 Italy. IADSA 10 years anniversary Summer Open Agility Show 2017 Ireland. ADAA National Grandprix 2018 Australia. Cherkasy Open Agility 2019 Ukraine. Chief-judge at IFCS World Agility Championships 2014 Netherlands, 2015 & 2018 both Italy and 2022 Netherlands
Judging agility:
I started judging agility when my first dog became to old to run at the highest level and was asked to do so. This way I experienced the enormous improvements the sports has made and how it still is eveloping. I want to contribute to this by judging, training judges and learning from competitors and other judges from all over the world.
---
JUDGE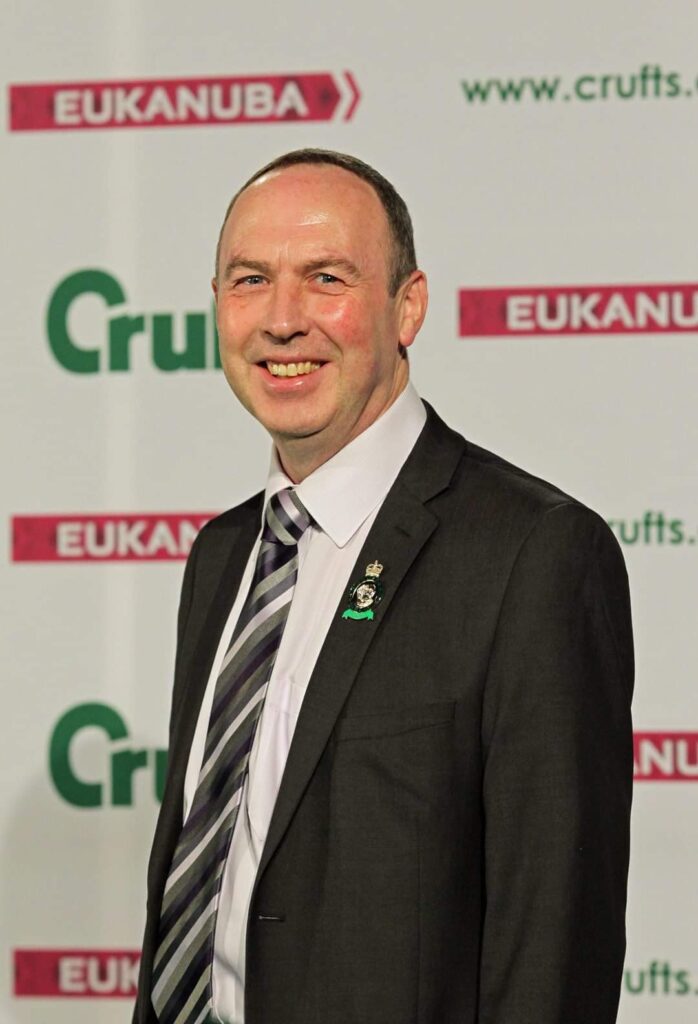 Alan Bray – Agility Judge – UK
Alan has 33 years' experience in competing at the very highest level with 13 different breeds. He has judged at the very highest level and teaches at his own three Upanova Tigers clubs based in the Midlands and Kent.
Alan has taken 14 dogs from 4 different breeds to Grade 7. He competes Internationally representing Team GB at the FCI and European Championships and has won every domestic honour several times over with several different dogs.
Alan has 22 wins at the Crufts Finals and won 28 championship Certificate Tickets with eight different dogs making four dogs Agility. In total Alan has competed in 565 finals. The Agility Club members voted Alan the Greatest Agility Handler of all time 1978 – 2008.
Alan judges at Championship level and judged at Crufts, firstly the Championship in 2015 followed by all the individual finals in 2017. He judged Championships in Northern Ireland in 2021 and the FCI Gold Star in Dublin for the Irish Kennel Club in 2012 and all the major domestic qualifiers and is well known for designing fast flowing courses with subtle challenges requiring nimble handing skills to successfully negotiate them.
Alan and his daughter Selena organise junior training at the week long Dogs in Need Charity show for dog charities and invite guest trainers including international trainers to train the children in the evening after the show has finished for the day. It provides all the juniors with invaluable experience and the kids absolutely love it!
Alan loves football and cricket being a season ticket holder at Leicester City Football Club where he goes with his son Brett and regularly suffers but its great to travel there by train from London and go to the pub for a pre match meal and a few pints and have a catch up.

Course Design
Regarding course design Alan wants the handler and dog to enjoy the course and feel a sense of achievement as well as it being entertaining for spectators.
Skill sets including weave entry and independence of the dog in understanding how to do negotiate specific sequences and the contacts on their own whilst the handler moves away to meet the dog at the next point rather than flat out fastest running handler wins.
Flowing courses that are not "naggy" are my favourite and being grade relevant so dogs competing at that standard should be equipped with those skill sets and not simply depend on the handler running every centimetre of the course.
And I want to enjoy judging it as well!
---
JUDGE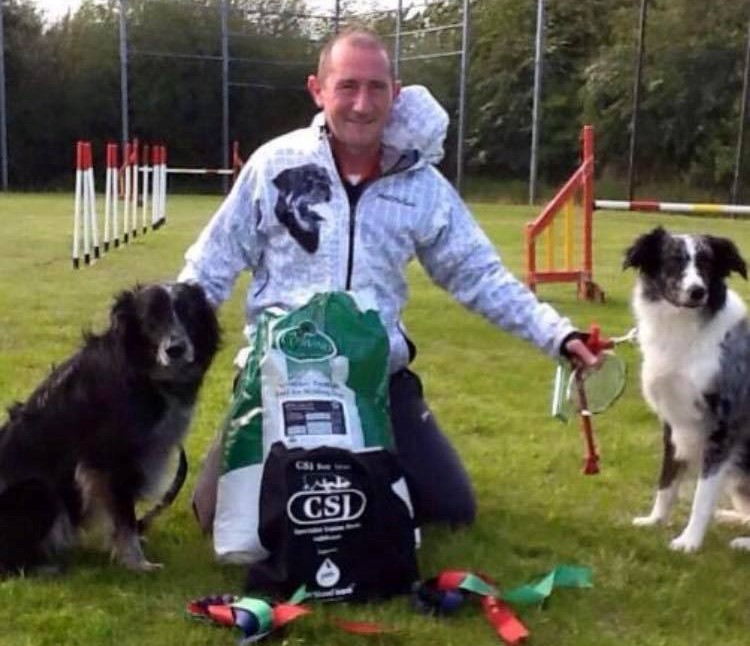 John Bowe – Agility Judge – Ireland
John Bowe is a Dog trainer and Agility Instructor based near Slane in the Boyne Valley Co Meath in
the Republic of Ireland. He began his agility journey 15 years ago in 2008 and has been hooked ever since.
John has Judged both in North and Southern Ireland at various UK Kennel Club and Irish Kennel Club competitions, he also judged at the Northern Ireland World Agility open team try-outs in 2021. John in recent years was the team trainer for the Republic of Ireland team.
John has competed Nationally and internationally with his dogs, representing the Republic of Ireland on 7 occasions since 2013, finishing 5th overall in the Biathlon, plus competing at Crufts representing Ireland in International Agility (2017) and Champ. John and Ben have claimed Irish Agility dog of the year on 3 occasions and has 1 Champ ticket and 2 Reserve Tickets to his name.
Outside of all things dog, John is a father of 2, boy and girl aged 7 and 9. I am a coach for the under 7
soccer team, which is more challenging than any agility course he has ever run!
John loves the outdoors and bar watching true crime documentaries is the place you will find him. When it comes to agility courses the types of courses John likes to run are the types of courses he likes to provide to others. John likes fast flowing courses, with safety for the Dog at the core of the design. It is a priority for John that all his courses have suitable lines for the dogs especially when transitioning from obstacles onto contacts. John will always seek to design courses that will test the accuracy of the dog and trainer / the dogs independence, verbal ques, and teamwork. John likes to design courses that provides handlers and their dogs the ability to challenge themselves, step out of their comfort zone and above all have fun!