IFCS World Agility Championships Results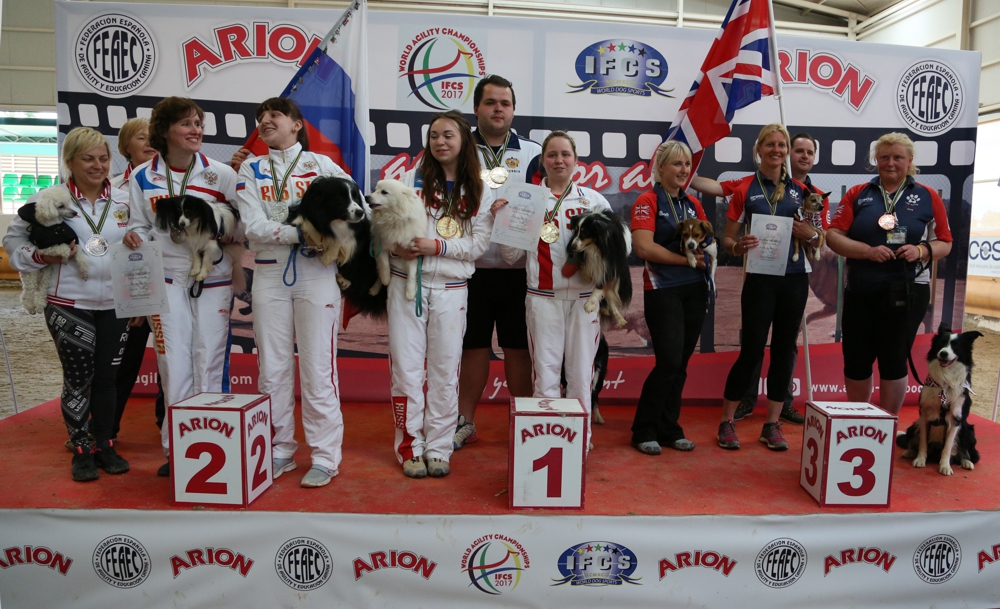 Above: Russia captures the Gold and Silver medals in the Small Dog Division of the Team Triathlon, while Great Britain captures the Bronze. Below: Italy captures the Gold, Russia the Silver, and Canada the Bronze in the Large Dog Division of the Team Triathlon.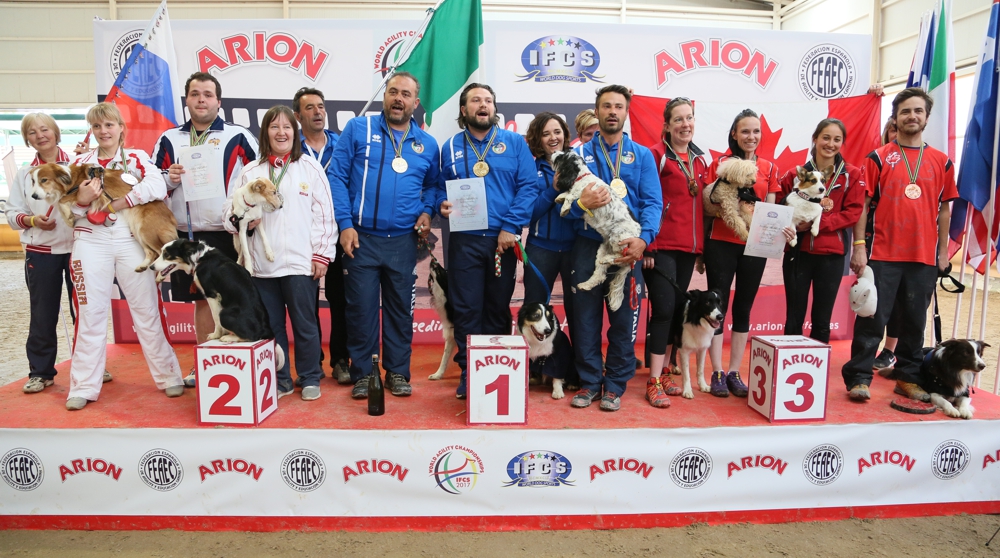 With much fanfare and celebration, the 2017 IFCS World Agility Championships concluded Sunday afternoon with a transfer of the IFCS flag to Italy, where the event will be held in April of 2018.
Captured video can be found on YouTube http://www.youtube.com/c/arionpetfood. Courses are posted in on the Courses page, and the Results and Medal Counts are on the Results page, links for which can be found in the top navigation menu of this web site.
We congratulate all competitors on their efforts and to our medal winners, led by Russia, Canada, and Italy. Information will remain on the site until July 1, and then the site will be updated for 2018 event, and the data moved to archive links. A post will be made at that time.