Join the WAC2022 Telegram group!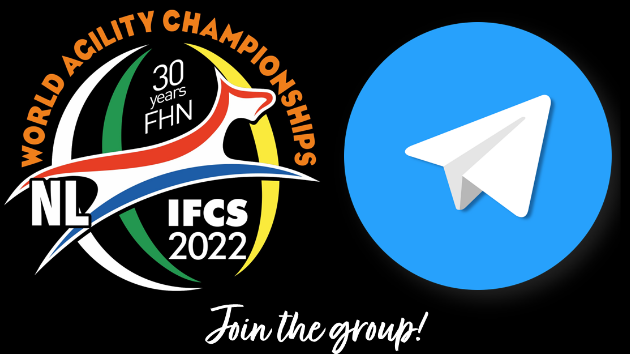 Dear agility fans,
This group is designed to keep you all informed during the World Agility Championships 2022 in the Netherlands. To join the group, Telegram must be downloaded from one of the following links:
for IOS/apple users, click here
for android or, click here
for pc, click here
To join the special WAC group, the QR code can be scanned (android uses need to download a QR scanning app first) or the link can be added to your browser.
https://t.me/+y7SLZ7QtdLVmYTJk