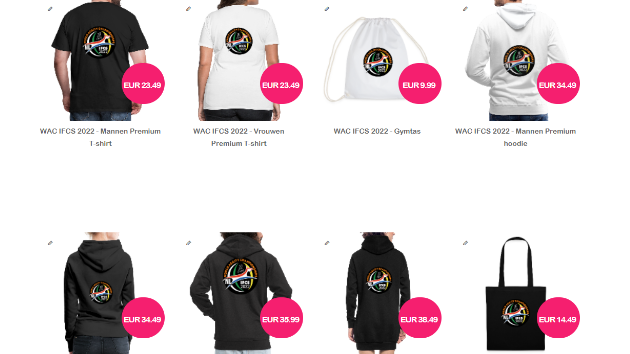 We are happy to announce the 𝗺𝗲𝗿𝗰𝗵𝗮𝗻𝗱𝗶𝘀𝗶𝗻𝗴 for World Agility Championship 2022 is online! Clothing can be ordered from spreadshirt.
The items can be edited and sent to your address. Toys can be ordered from Agilitoy. They are present at the venue and will bring your order with them.
Please make sure you pre-order if you want toys, because the supply will be limited.
Click here: www.wacnl.nl/wac-webshop