The World Agility Championships in Great Britain concluded on 6th of August. 
Thanks to all the Team Nations that took part in WAC2023 and thanks to the UK, Dawn Weaver, and all the staff for the great job that they did. You made this event so special!
Upon conclusion, Great Britain passed the flag to France, where the event will be held in May 2024. 
The medal count for 2023 is summarized below: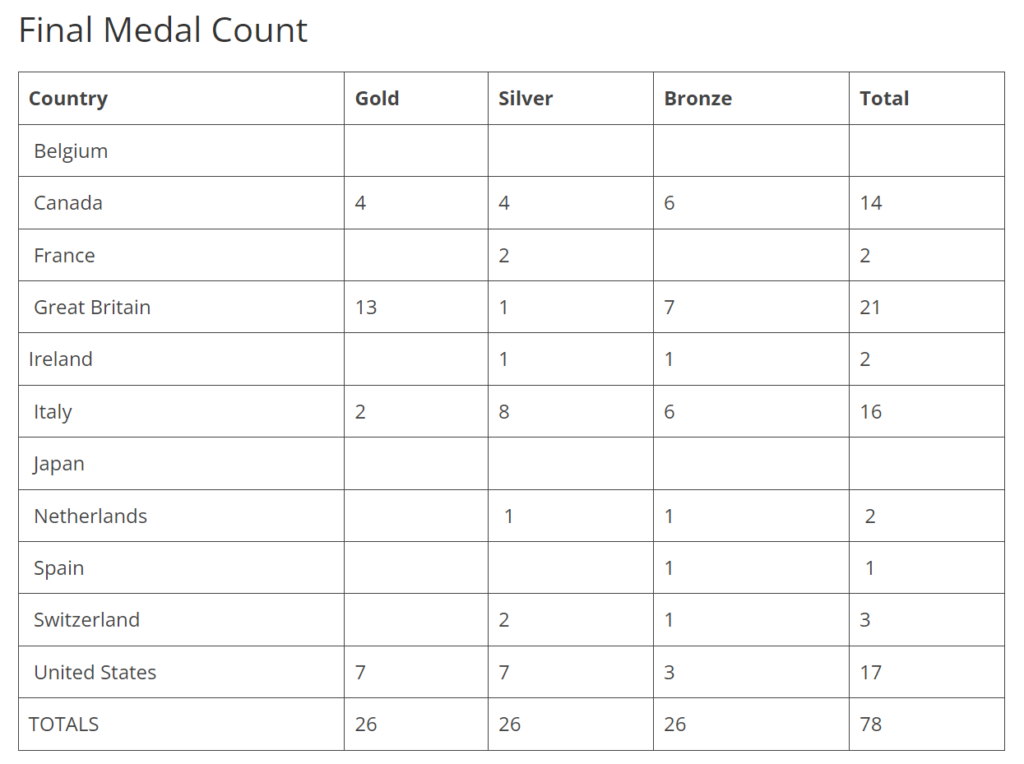 See you in France!