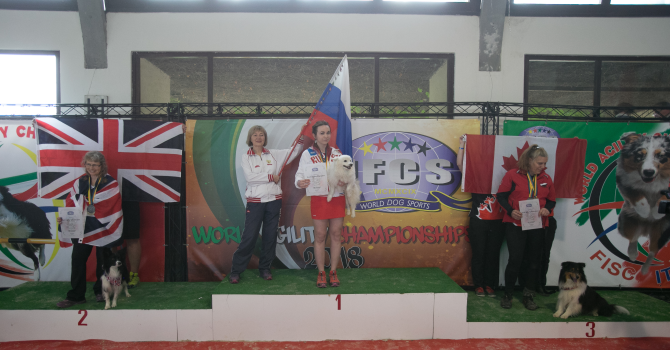 We congratulate all competitors on their efforts and to our medal winners, led by:
Russia
Canada
Italy
At this link you can find total medal count, all results and podium: click here
We would like to thank all teams, all competitors and all team managers for taking part to World Agility Championships IFCS 2018 in Italy.
We are waiting for you to the next World Agility Championships IFCS in The Netherlands form 10th to 14th April 2019, Hellendoorn.
Stay tuned!