Dear agility fans,
In order to keep you all informed during the World Agility Championships 2019 in the Netherlands, a Telegram group will be used. Telegram is a cloud-based mobile and desktop messaging app.

Your personal information will not be available in public, joining this group is and will remain anonymous. To join this group Telegram-app must be downloaded.
You can use these download links:
• for IOS/apple users: https://itunes.apple.com/us/app/telegram-messenger/id686449807?mt=8
• for android users: https://play.google.com/store/apps/details?id=org.telegram.messenger&hl=en
• for pc and mac users: https://telegram.org
After installation, the group can be joined by clicking this link
https://t.me/WAC2019NL or scanning this QR code: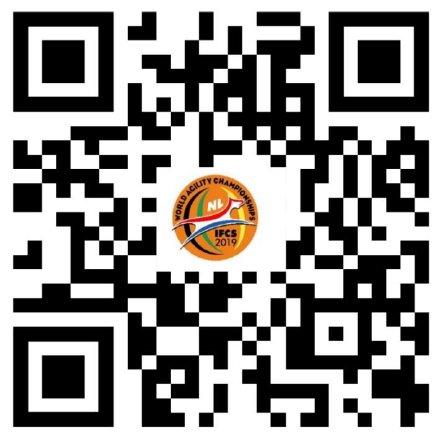 Please keep in mind no public Wi-Fi will be available at the venue during the WAC. You are advised to have a personal mobile data connection available.